About Shane Lyons, Professional Athlete and Personal Trainer.
Welcome to Body Fit in Beach Haven, where we specialise in personal training, small group training and Bootcamps in Beach Haven, Glenfield and Birkenhead.
We are an innovative private health and fitness facility providing high-end delivery of personal training services for our loyal clients since 2004.
Our mission is to provide the very best in personal training services with a focus on a holistic approach to your health and fitness which we believe is essential to achieving your best results, using the latest exercise techniques and methodologies.  We know achieving your success is a team effort and we have the expertise to deliver.
In addition to our personal training and bootcamp services, we have leading qualifications and experience that enable us to assess and deliver high-level corrective exercise for those that have been struggling with years of long-term posture and pain related issues. We see a lot of this and have the expertise to get you back on track!
Our PT Studio is private, custom designed and right in the heart of Beach Haven at 246 Rangatira Road and we are open on Saturdays.
New clients are always welcome – please contact us to discuss an initial consultation!
Meet your Trainer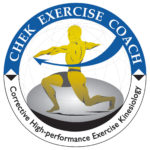 Shane Lyons – Director of Body Fit
Qualifications: REPS Registered Exercise Professional, GTS Gravity Personal Trainer and  CHEK Exercise Coach.
CLICK HERE TO LEARN MORE about Shane Lyons…
Call us on 027 660 4623 to get started on your health and fitness journey!