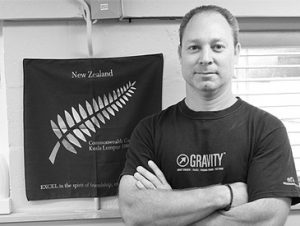 Join me, Shane Lyons, for premium One2One Online Personal Training.
We will start by looking at your specific goals then move straight into getting you in the best shape of your life.
With 18 years in the fitness industry and many success stories I know how to personalise training that will really make it happen for you!
Tired of getting average results in the gym? Most gym goers work out week after week, and see only mediocre results. Now is the time to do things differently, and get maximum results in minimum time, regardless of your location.
With expert instruction, feedback, accountability and consistency, along with the latest fitness protocols and guidance, you can and will transform your body. You will become leaner, stronger, and move more confidently — which will make you better at life!
Here, former Commonwealth and world games gymnast Shane Lyons addresses some of the key issues people face when considering a move to personal training:
What To Expect From One2One Online Personal Training
What's so great about online personal training?
How Do I Connect For Online Personal Training
It's easy! Using the Zoom video-conferencing platform, we can connect remotely. I simply send you the link before the agreed time and we're connected with sound and vision. Zoom's video link means I can give instant feedback just as if we were in the same room. There are some tips and tricks to get the best out of the settings and I will share these when we're connected.
How Do I Know If Online Personal Training Is Right For Me
If you want results, accountability with your training, expert advice and real value for money, personal training is right for you.
 Using the latest in exercise science — and believe me we have come a long way in even the past 10 years! — I can design an exercise program that will deliver results faster than any gym programme. You will start to see and feel the transformation within 7 days!
If you're looking for a workout that's time effective and motivating then this is it.  
Having spent 18 years crafting, developing and running exercise programs, I know there's simply no substitute for tailored quality exercise sessions and guidance from a fitness professional. It takes time, dedication and commitment but together, we will make it happen and faster than you might expect!
1x PT Per Week
Online Personal Training
2x PT Per Week
Online Personal Training
3x PT Per Week
Online Personal Training
Physiological Load Assessment

All Access Pass To My Online Video Library